Role of Search Engine Optimization in Today's Web Development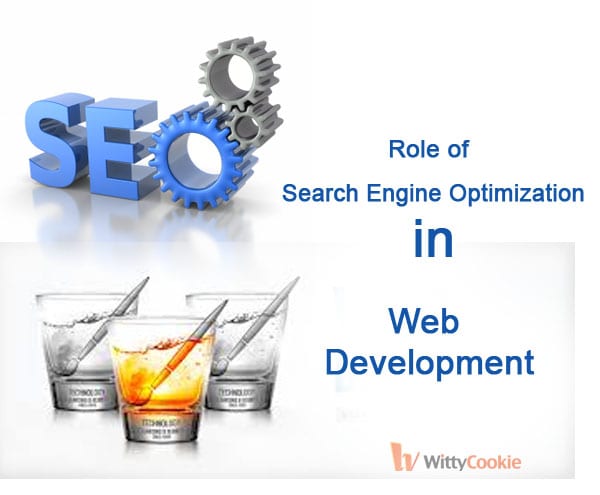 Search Engine Optimization in Web Development
Website designing and development is a complex phenomenon and it requires the developers to keep track of many things at the same time. It is the effectiveness of the website in terms of attracting more people and then converting them into potential buyers is the single-most important criteria in gauging the success of a website. One of the most important aspects of web development and promotion is the SEO factor. Search Engines Optimization is important for any website to be found by people. However, SEO is not as simple as it sounds. There are many variables involved in good and ethical SEO practices.
Search Engine Optimization can be tricky at times
Good search engine optimization of a website can be a tricky thing sometimes as there is no singular approach that fits them all. Every website is different and has a different story to tell its customers. The search engine optimization strategies also change with different websites and web development platforms. Although the fundamentals are the same across all websites, they need to be fine-tuned according to the size, scope, nature and function of a particular website for it to be really effective. A good website designing firm that also offers comprehensive SEO services can be a great help to come up with personalized SEO solutions for your business.
Understand the pulse of your target audience
The process of SEO should ideally begin with understanding your target audience and their needs and preferences. It is these people who search for the information provided on your website that the website is primarily created for. Unless you know what they want, how they behave online, what are their web-surfing habits, etc. you cannot hope to create a website that will be useful for them and be able to reach them. Meticulous research into keywords as well as the habits, location, demographics, etc. of your target audience will help optimize the website not only for the search engines but for the visitors as well.
Creating good quality content is the key
It is not enough to please the search engines. Websites as well as search engines are meant to serve people. Customers are the key factors in any business and those businesses that focus primarily on satisfying their customers are the most successful ones. Online marketing is not an exception. With Google's algorithm becoming ever more bent on cleaning the web-space of the 'junk' content, it is important to forgo the overused and even unethical SEO practices that didn't care about the end users, i.e., your customers. It is becoming increasingly important to create quality content that is targeted to offer useful information to the visitors.
Building strength as you go
A website is not a static phenomenon that is over as soon as it is launched for the public to view. It is an ongoing process and should be developed slowly over a period of time. It is with time that it will gain momentum as more and more visitors will visit and find value in the information provided on it. Good SEO and creating true value through quality content will go hand in hand to build a favorable reputation and recognition for your website. It is important to join hands with a good website design company that will help you create such a website.