100% Free, no risk guarantee!
Want to increase your leads by 30% in just 90 days? Our cutting-edge SEO strategies deliver real results. It's that simple!
Free SEO Consultation
When you team up with us, you get a full-suite of digital solutions at your disposal. In close collaboration with you, we assess your web presence from every angle.
We take your goals closely into account to formulate your personalized gameplan. With a keen focus on achieving these goals, we adopt an agile approach to achieving real results for your business.
Qualified website traffic is the seed of digital growth. We formulate result-driven SEO campaigns that accelerate lead generation, conversion speed and most of all: Guarantee targeted traffic.
#1 SEO Agency in Vancouver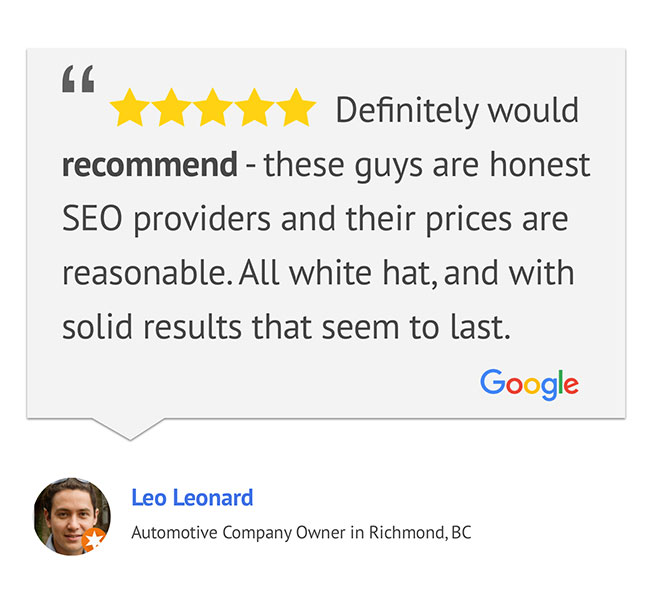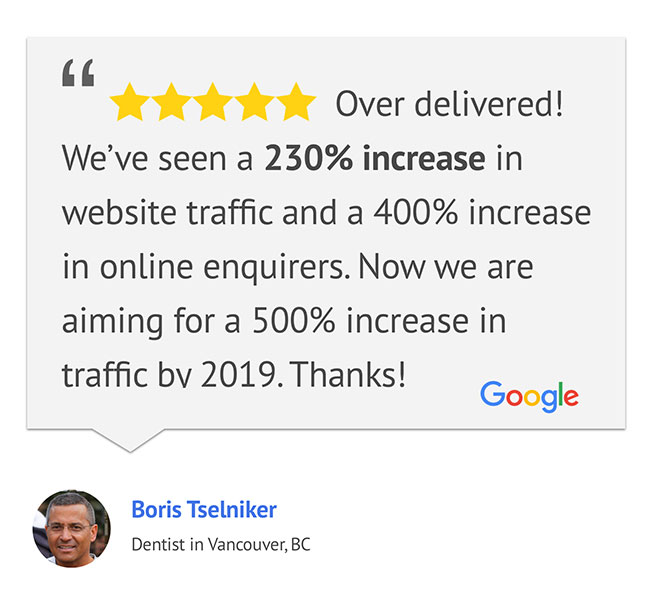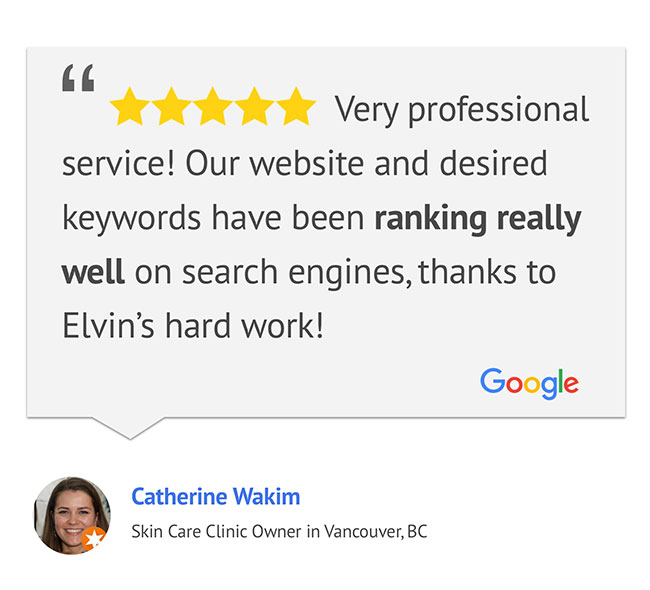 Higher Ranking. More Exposure.
You want to work with the Best Vancouver SEO Agency. We specialize not only in building great looking websites, but also in performing SEO optimisation. Our famous Google Ranking Services will ensure that people find your website.
Insurance Services Vancouver
gnkinsurance.ca
SEO

1st on first page
GNK is proud to have helped Greater Vancouver residents with their insurance needs since 1961.
Number of visitors increased.
Amount of monthly website visitors.
Page 1 keyphrases on Google.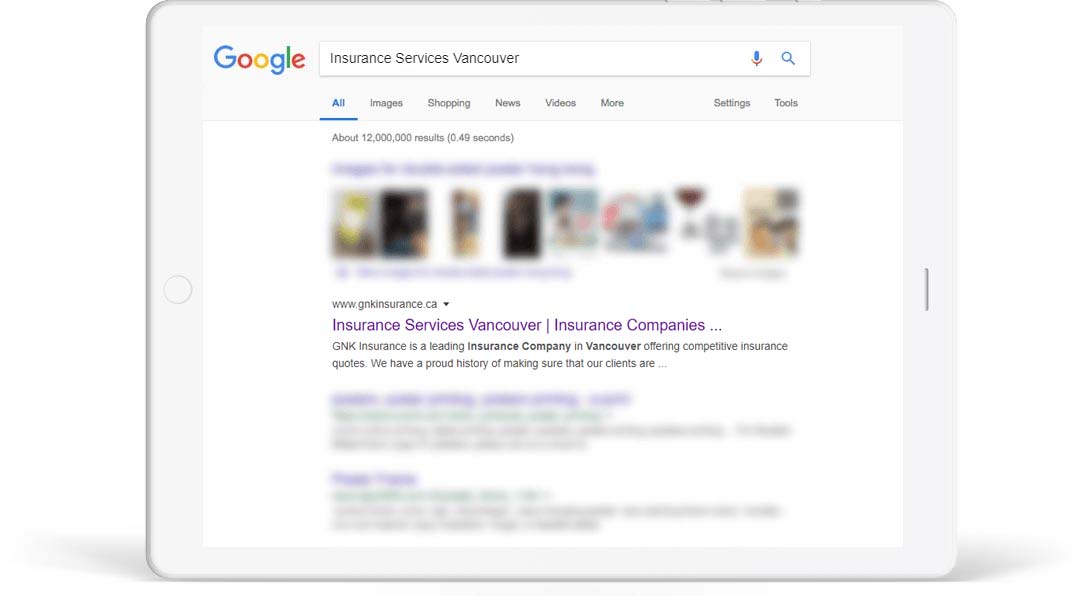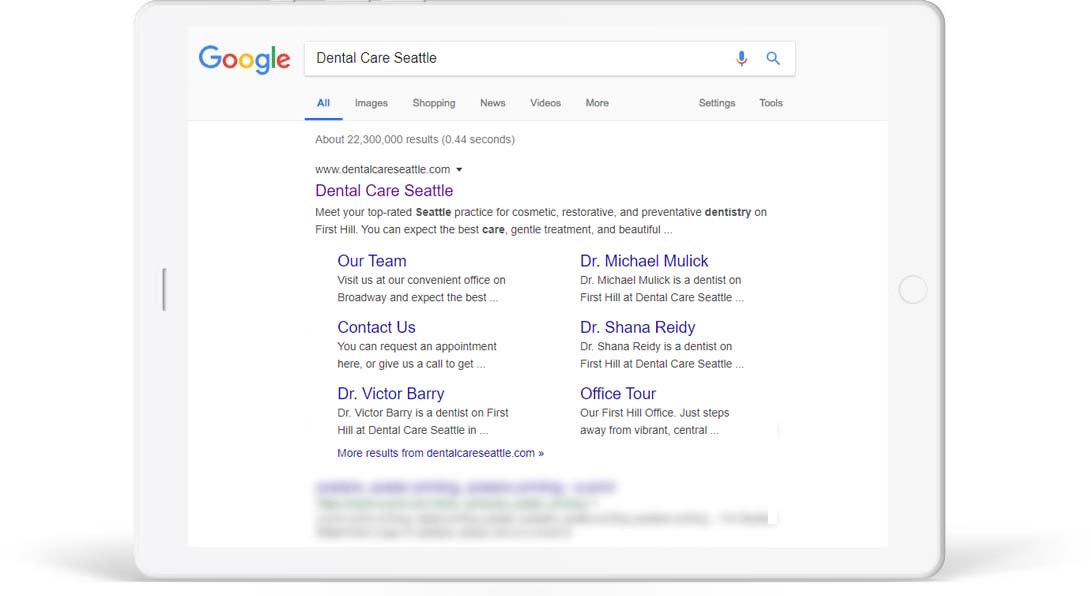 Dental Care Seattle
dentalcareseattle.com
SEO

1st on first page
Dental Care Seattle is recognized as the best to deliver top-notch dental solutions you can be confident in!
Number of visitors increased.
Amount of monthly website visitors.
Page 1 keyphrases on Google.
Search Engine Optimization
75% of people never scroll past the first page of search engines, which is why investing in good SEO practice is the most important thing you can do for your website.
As the biggest in-house SEO team of any digital agency in Hong Kong, we are dedicated to providing exceptional results to businesses of all sizes across all industries. We work alongside you to be the company all customers rely on and trust. With our help, you'll be overshadowing competitors in no time.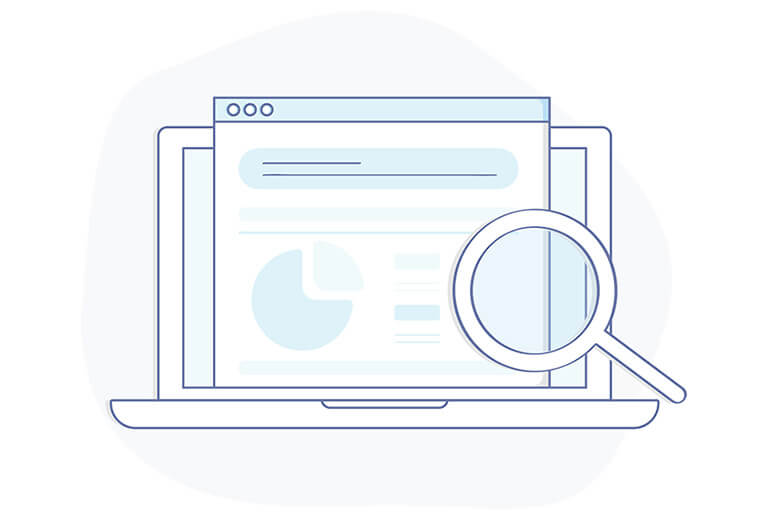 Boost Website Ranking
We're proud to be a leading provider of versatile digital marketing solutions to help our clients achieve their business goals.
Experienced in both local and global contexts, we deliver results whether you're building a flexible multinational business or a small to medium enterprise. Whether you want more traffic, more conversions, better rankings or greater revenue, we can make it happen.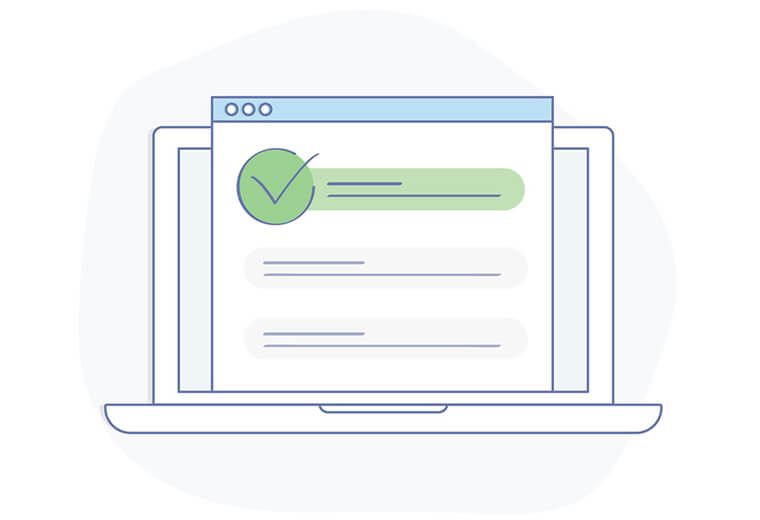 What is SERP Ranking?
Search engine optimization, or SEO, is the process of optimizing a website in relation to relevant, high traffic key phrases so that it achieves a higher search engine results page (SERP) ranking. In short, when potential clients enter these key phrases into major search engines such as Google, the website should appear front and centre on that first page of results.
A high SERP ranking essentially places a website in front of potential clients who are actively looking for the products and services that you offer. This has the potential to increase website traffic, your conversion rate and, therefore, leads and sales.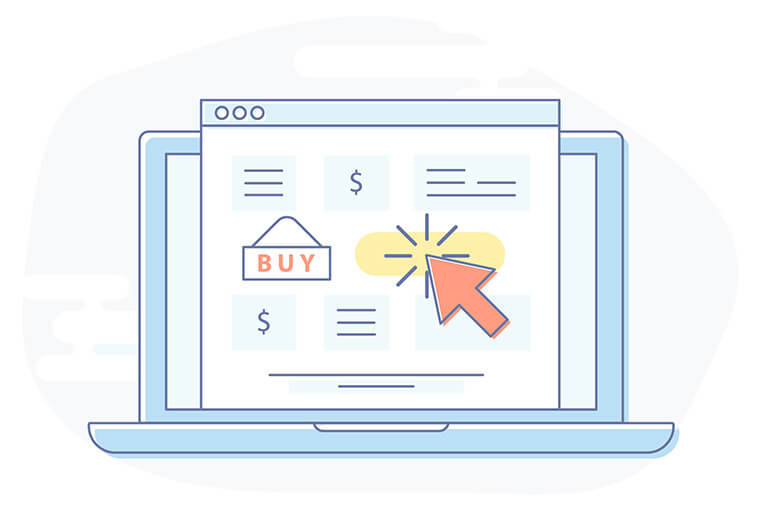 Frequently Asked Questions
HOW CAN SEO HELP YOUR BUSINESS?
In short, fine tuning your website for search engines like Google, Baidu, and Yahoo, can help your business attract new clients. Through improved visibility in the search results, you can expect higher keyword rankings. This has been proven to have a direct impact on organic traffic.
ARE SEO COMPANIES WORTH IT?
A digital marketing agency who understands your goals and how to achieve them will prove its worth many times over. The difference to your site traffic, conversion metrics – and sales figures – will prove to be an invaluable undertaking for your business. Do your research before selecting an SEO company though. Make sure they have a good track record and the best value for money.
HOW IS SEO DONE?
Website optimization is carried out through a series of on and off-page techniques. On-page techniques include optimizing website copy, title tags and meta data. Some examples of off-page SEO are acquiring backlinks, social metrics, and guest blogging.