How To Hire The Right Vancouver Web Design Agency?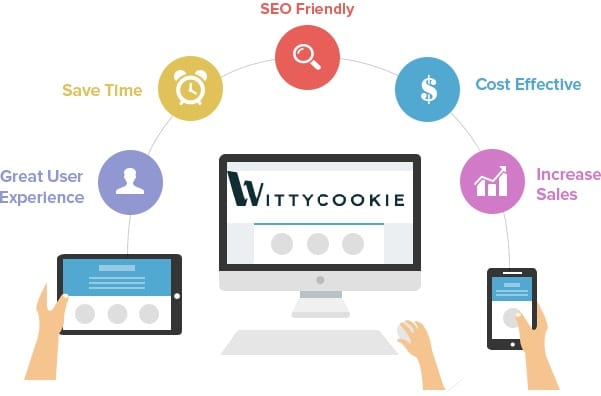 Are you in search for the right Vancouver web design agency? For many business owners, having a suitable website is vital, since it is the public face of their company. The company website is the first image consumers receive about your organization. Don't you want it to be a memorable one? The solution is to hire a reliable web designer.
The following eight tips will help you hire the best Vancouver web design agency:
1. Be familiar with what you want and don't want!
Before you begin your search for a web designer, jot down what you want your website to look like. Do you want to have a conservative site or something that's more contemporary? Are you comfortable making regular edits with the content? How comfortable are you with carrying out your site's maintenance?
With the answer to these types of questions in hand, you can proceed to the next step.
2. Examine the Web Designer's Work or Portfolio
This is a fast way to figure out if their talents and abilities match with what you need for your website.
3. Check References
The web designer in question should be able to provide references upon request. Of course, a referral from a business associate who is truly happy with their website is your best bet. Ensure you ask for references from both the past and the present (currently working on).
Ask for recommendations from contacts you know. Ask them if they're able to refer you to their developer or designer. This is a good chance for you to find out answers to questions like, do they meet deadlines, how well are they at communicating what's going on with the project, what issues they experienced and whether they would hire this particular designer again.
This step will help you narrow down your list of potential web designers.
4. Hire a Web Designer who has prior experience with your CMS/Platform
Ideally, your designer should have prior experience on the platform you've chosen, i.e. HubSpot, WordPress, Drupal, etc. In case you haven't selected a platform, find a design agency who may assist you in selecting a CMS that suits your business. Beware some platforms are template based or proprietary while others are open source. The former is a good option for non-techy individuals but there are limits on how it can be customized and updated. The latter are fully customizable and are easy to update. In addition, if you're unhappy with your hosting company, you don't have to worry because it can be easily handled by any developer/designer or host.
5. Set a Budget
First, figure out what you're expected to pay. Learn what it costs to design a website with all the details, requirements and functionalities you need. Then set a budget accordingly. For example, a brochure style site with up to 10 pages can cost up to $4,500. An e-commerce can start at $4,000 and run up to $20,000. Keep in mind, you get what you pay! Having a generous budget helps.
6. Find out if the work will be outsourced or local
Always know if the coding or developing of your website will be performed by local web designers or outsourced. If it's being outsourced, be prepared to wait (due to time zone differences) to implement changes in case there are coding errors. If the design company has someone on staff in your location who can fix coding errors or other edits, then hiring this designer makes sense.
7. Can they meet your deadlines?
Before committing to any web designer or web design agency, ask if they can complete the project within your timeline. If they're able to do so, ensure you're clear about what they will deliver, what's required from your end to ensure the work is completed within the given timeframe and the number of changes that you can suggest.
8. Ensure you're the one who owns the website design and content
Before hiring a developer or designer, they should agree to sign over their intellectual property rights. You should know this up front. Not owning your content and design will hurt you when it comes to obtaining investment capital and also when selling your company. It's common practice for a good developer or design agency to sign over intellectual property rights.
Are you ready to hire a capable Vancouver web design agency? Contact Witty Cookie now!