Top 5 reasons you should necessarily hire a professional web design company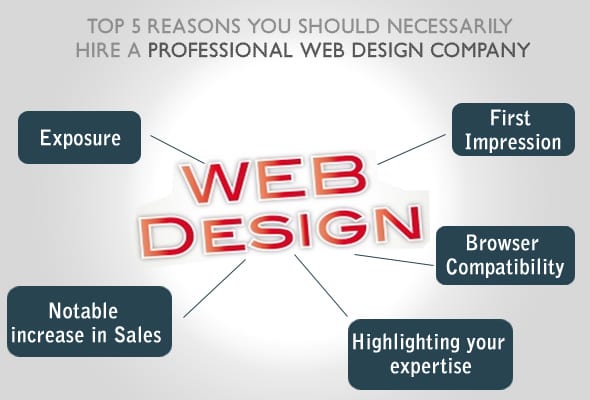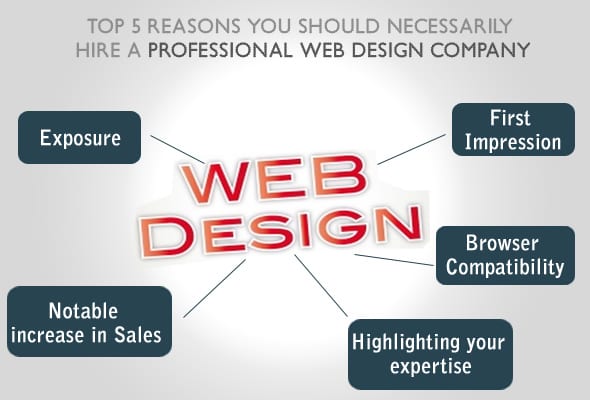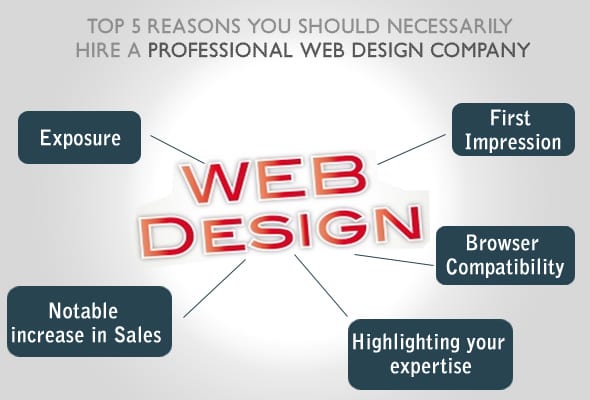 It may look philosophical on the surface when people say "don't judge a book by its cover" but a majority of people do not follow that philosophy. People do judge things by its cover and especially when it comes to a business or a company then the cover is their website.
A website is a cover for a business that people judge and decide whether they are going to spend their money and time with its owner. Hence, it is vital that you hire best company out there to do the web designing of your website. The results of hiring a professional web design company can be huge, especially when you have products to sell with the help of a website. Here are top 5 reasons you should only invest in a professional web design company.
1. Exposure: Professional web designers design your website in a way that it can be submitted to web galleries and expose it to an extended audience. Web galleries bring more traffic to your website, many potential clients and your website is considered a professional website.
2. First Impression: As I earlier mentioned that people will judge your business by its website, a professional web design company will make sure you have the best first impression. Doing it yourself or asking your nephew to do it for you can never bring a result like a professional web design company.
3. Highlighting your expertise: A professional web design company knows how to highlight your best skills and expertise in an organic way. Also, your website will have a thematic appearance going by the type of business you own. They also put a navigation system that easily allows users to access all services you provide and learn what your expertise is.
4.Notable increase in Sales: If you really wish to increase sale of your product & service dramatically, a professional web design company will make sure that happen. They have many killer designs that attract internet users to your website and then they have the skills that convert the user to returning visitor. The more visitors come to your website; there are more chances that they will buy your product.
5.Browser Compatibility: If you hire a freelance web designer who is good with IE 6, but not Mozilla or Google Chrome, he can ruin things for you. They may be technically sound but not updated. This is going to be problematic for you as your visitors may try to open your site on PC, Mobile phone or a tablet PC. It is important that your website is functioned to open perfectly in any device and on any browser. This is an important thing that professional web Design Company takes care of without even asking for it.
These are five of the many advantages of hiring a professional company to do the web design and SEO of your website. If you want to make huge amount of profit through it then for that you need serious people.