3 Strategic SEO Tips In Vancouver That Boost Site Conversions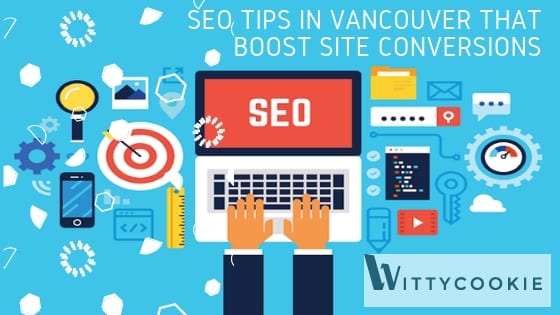 Are you eager to increase your search traffic? Understanding how SEO in Vancouver works is vital to augmenting your brand awareness and traffic. At this very moment, hundreds if not thousands of people are searching for content similar to yours; how can you help them reach you? By becoming SEO savvy!
The majority of web traffic starts with the search query. You need to be found. This is why SEO is so important. It requires constant experimentation and research. You also need to be updated to stay on track because Google regularly edits its algorithms. There's a lot more involved in conversion optimization than improving traffic, such as having descriptive product pages and a clear lead form, etc. However, you cannot sell to anyone if they aren't there!
With this in mind, here are three strategic SEO tips in Vancouver that will boost your site's conversion rate:
1. Overhaul your "Almost" Posts
In this tip, you have to first find posts that have a high ranking. To figure this out, look at your analytics report. Posts with a rank of more than ten are your best bet. Take those articles and rewrite them. Include examples, details, statistics, answers, contributor notes and images. Add anything that will make your post look and sound better. If you're focused on quality, you will increase the length and key phrases naturally. Here are three ways to get the most out of this strategy:
a) Look up all the rankings of your page to ensure you're not hurting relevance for better phrases.
b) While rewriting, focus on subtopics that are semantically connected. These are visible in the "related searches" and search results page in your answer boxes at the end of the page.
c) Perform a quarterly content audit.
2. Examine the Possibility of Video
In SEO, you must give quality precedence over quantity. Having a large number of indexed pages won't guarantee organic traffic to your website. First, delete all posts that have superficial content or a low word count. Focus on meaningful content which prompts visitors to go through the entire article. Videos have a lot of potentials to improve your SEO and user engagement. Include a 1-minute video as your post. Many readers have more patience to watch something rather than read an article.
3. Maximize Visitor Engagement
Your focus should always be on maximizing visitor engagement. This can be achieved by creating a new post or updating an old post.
To ensure you accomplish this feat, incorporate the following:
– Content must be easy to read. Utilize headings, whitespaces, relevant images and short paragraphs. This makes it easier for the user to absorb the content and increase their time on your page.
– Include relevant offers and links on your page. By offering pertinent internal links that answer a user's questions will reduce bounce rates.
– Use latent semantic indexing (LSI) keywords. Take the time to answer questions users may have after reading your post. Simply writing a post that is searchable is not enough. Pages must provide additional content that a user might need. This helps to retain them and signals search engines that the content is not just answering the user's query but providing value than other content that is out there.
– Include multiple ways for visitors to understand your content. The best way to grab visitors' attention is by including images, videos and infographics with your text. This method also increases engagement.
These are only a few strategies for improving your website's conversion rates. For assistance in boosting your company's online visibility, contact an expert SEO in Vancouver. Get in touch with Witty Cookie.