New Trends in Web designing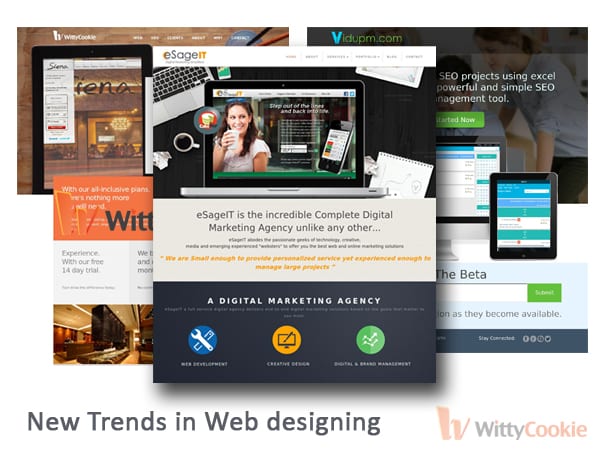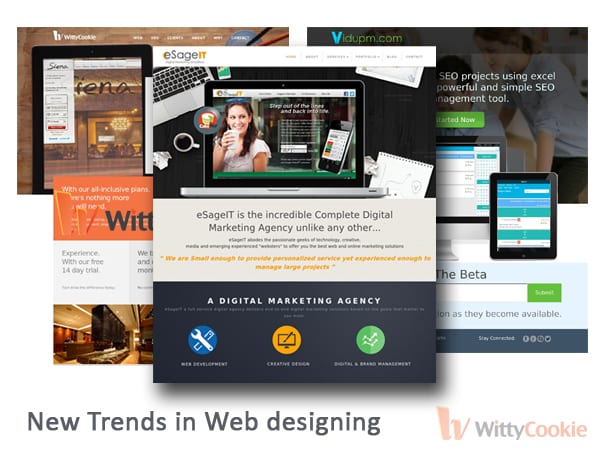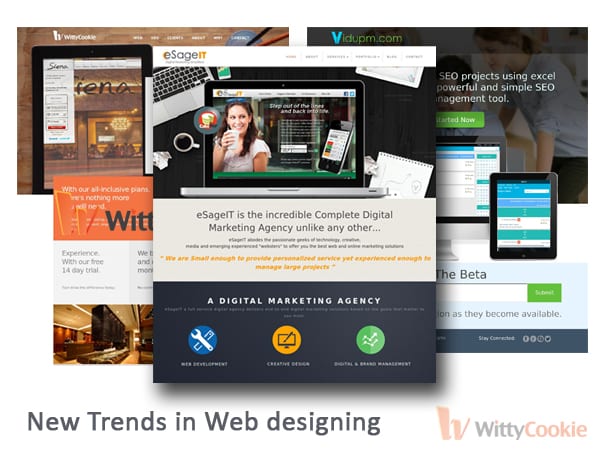 Web designing has come a long way from the old HTML era to the new web designers to the internet. It all started with colourful texts and fonts and good pictures all over the web page to make it more attention seeking. But things have changes now and these websites have adapted to a whole new set of rules. Like in every field which is growing in the world even web designing is influenced by the growing and ever changing fashion. The motive has been to grab an eye and to make it more unique and out-of-the-box. Even companies are ready to adapt fast in the new growing trend and making changes in their web pages to attract more people.
Web Designing now have a larger ambit
Other key factors include advanced technologies and improved techniques. Will the new programming languages and newer versions being introduced, web designers are utilizing new features to their full capabilities. A current example is a trend to highlight on typography so the web browsers and programmes can gel well with the uncommon fonts. As earlier only certain fonts were being used to make it more user friendly and readable, now a wide range can be used for their web designing to fit the current trends and their theme.
Trends catching up in web designing
Some other trends that have now taken root are Large and HD images, Info graphics, Responsive designs and Unification, Content first and Parallax scrolling.
With the increase in the bandwidth browsing all over the world web designers are feeling free to put large images for website background without the concern of loading time. Contradictorily, more data can be fit into one web page due to the same reason.
Actions are louder than words and so is a picture better that a hundred words combined hence a combination of pictures and a few words to better understand the page is what Info graphics is all about and that is the reason why web designers are constantly in the pursuit of showing off the info graphics rather than plain texts.
With the advent of more and more people using the mobile platform to browse websites, designers are keep on building a platform for these users using different techniques to suit any resolution device and are trying to unify it with the original website of the computer.
A key word current centred strategy is being put to use to emphasize on the content rather than just meta and conventional SEO tools. Putting a higher quality of content for the public is the most important criteria than anything else. This finally comes to the fact that well written content is appreciated and respected.
Parallax scrolling has become a trend in the web designing industry. Parallax scrolling is a simple technique in computer graphics wherein the background images by the camera moves slower than the foreground images, creating an illusion of depth. If executed incorrectly it can leave a nasty scar on the audience.
The new ideas may seem ideal for the current trends but they should be implemented with caution and under supervision. There should always be a backing of the old web designing practice to give the website a good grip and taste.