5 Essential of a Mobile Website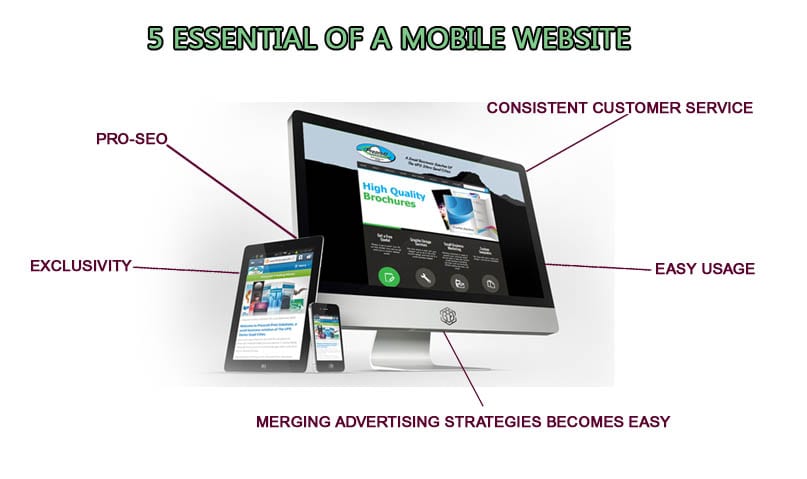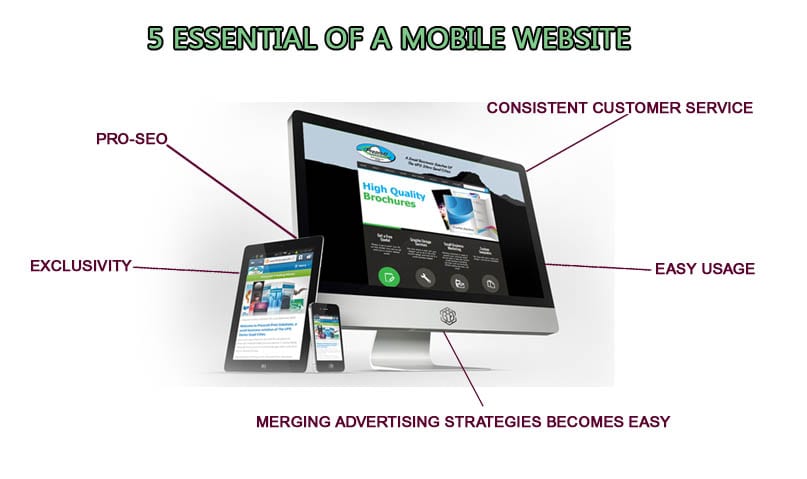 In today's fast paced world smartphones have dominated the desktops or laptops in terms of utility. A single touch on the display of your mobile device and you are open to the vast world of digital intelligence. There is no need of turning your desktop on and browsing the internet to get the desired information. Mobile-friendly websites have made information-seeking an anytime and anywhere affair.
Some advantages of having a mobile website for your product or organization are mentioned below-
1.Easy Usage – A correctly designed mobile website ensures its visitors remain engaged and get the desired information quickly. In addition, as compared to desktop websites, mobile websites are simple and provide easy-to-use content. Moreover, more clutter-free the website is more traffic it generates from mobile users. To-the-point and precise data is what a mobile website provides. This hooks on the users to the page for a long time and helps in increasing the popularity of your organization, product etc. It is essential to design the mobile webpage keeping in view your target audience.
2. Pro-SEO – It is essential to develop web pages that are SEO (search engine optimization) friendly. A single keyword search on your mobile search tools will help your visitors to come instantly across your site. If you own a business site, then be rest assured to regularly gain new people in search of products similar to yours. On the other hand, if your website is not SEO-friendly then this might cause a major setback to your business. Since, being invisible, isn't helpful for a business, especially if it is a startup.
3. Merging advertising strategies becomes easy – Having a mobile website design ensures ease and flexibility in combining print and digital marketing ideas. This helps in creating a familiar platform for both audiences and slating out the option of any confusion. For, e.g., The 'Quick Response' codes that exist on printed boxes of various products can be scanned through your smartphone and searched on mobile browsers. This makes it easy to seek the product, with your mobile website coming up on the top list.
4. Exclusivity – It is essential to know that in today's digital world, the more a company is technologically upgraded, the more it becomes popular, especially if the target audience is youth. Easy access to the site anywhere and anytime on the phone certainly makes you stand apart and ahead from your competitors. Moreover, being digitally aware makes your presence felt amongst a large audience all over the world. These days the primary step any startup takes is creating its digital existence, be it website or mobile webpage. And since everyone these days is 24/7 hooked on to their smartphones, a mobile webpage can do such wonders to your business that you would have never imagined!