Top 5 Traffic Generation Strategies That Should Be Avoided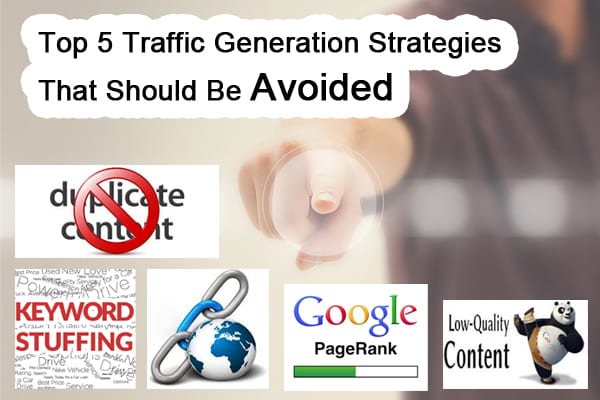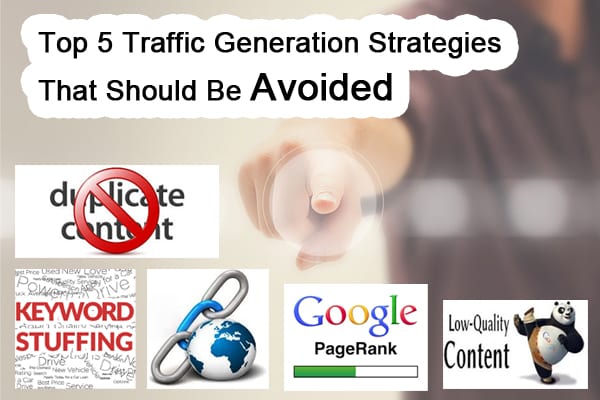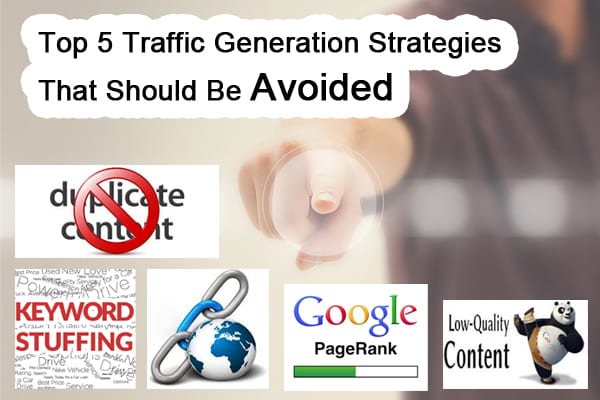 Generating the required traffic is what most content marketing executives thrive for. Designing the website, adding the right SEO elements, and promoting the brand on the right platform are some of the important strategies to get the desired number of visitors. However, one thing to keep in mind is not to compromise on quality in the race of getting increasing traffic. Most content marketers might indulge in strategies that can be considered as biggest mistakes for traffic generation, thus hampering the brand name and its services.
We bring to you some essential traffic generation mistakes that you need to shy away for a better brand recognition –
1. Do not stuff keywords:
Keywords are an eternal aspect of organic digital marketing; however, excessive usage might be hurtful for the brand. More so, irrelevant keywords, even if they are popular should not be used in the website content. Ensure you have done the right detailed research of the keywords and finalised the best that suits your brand and the content. The right usage of keywords and good quality content are enough to generate the desired digital popularity for the brand.
2. Do not build excessive backlinks:
Another aspect of traffic generation that needs to be focused through the quality point-of-view, rather than the quantity point-of-view is the usage of backlinks. For this, you can make use of Buzzsumo that will help you find out the websites that have authority in your concerned sector. Ensure that the backlinks direct to content that is specific and add-on to your brand. Also, for a stress-free marketing initiative, you can indulge in adding backlinks that direct the viewers to social media platforms.
3. Do not focus excessively on page rankings:
A good SEO strategy does focus on gaining high page rankings, however, excessively using these tactics might turn the other way round. Tweak the website in a manner that it also focuses on SEO marketing, thus results a high search engine ranking. There are different ways to do so, and using these aspects in a moderate manner would be the right way.
4. Do not write low-quality content:
Most website marketers think constantly uploading blogs, videos, etc helps them to stay in focus and attention of the consumers. In the race to stay ahead, brands end up adding irrelevant and low quality content on their website. However, such tactics are considered to hamper the brand's identity. The updated Google algorithm now penalizes the websites, especially when they update it with bad quality articles.
5. Do not add duplicate content on other websites:
Using the same content on both your website as well as a guest blog is a bad SEO marketing strategy. It does help in gaining exposure, but garnering website traffic would seem difficult. The best way to avoid such tactic is to simply re-hash the content and add it on your guest blogs. You can very well insert backlinks that would re-direct the consumers to your brand website.