How to Update Old Content to Crush SEO Ratings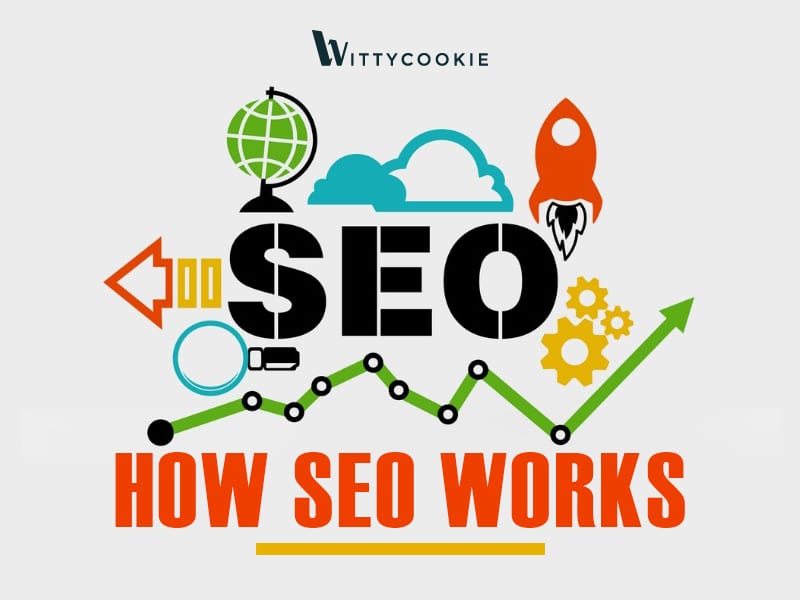 Creating new blog or website content on a daily basis can be straining. This is especially true for independent bloggers without the full support of a marketing team to back them up. It's often a smart idea to retrace your steps and look at the content you already published.
Old content can easily serve better SEO ranking without the risk of plagiarism. Natalie Andersen, a writer at GetGoodGrade addressed the question recently: "I often update my old content with new SEO trends. It helps me stay relevant with search engines and results in happier clients."
Recent research has shown that Google conducts over 63,000 searches every second. With that in mind, employing a content optimization service such as Vancouver SEO makes perfect sense. Let's take a look at several ways in which you can update your old content for better SERP ranking despite its original date of publishing.
Retroactive SEO benefits
Updating older content for new traffic and activity can be highly beneficial if done correctly. While it isn't as effective as creating new content (nothing is), it can bring new eyes and attention to your site with little effort:
Better readability and site cohesion – Your site will look much more polished and professional due to the new updates.
Increased industry authority – While you are not the only site in your niche, old content updated with new SEO trends can better your standing with the competition.
Increased ad revenue – Blog monetization is a very important aspect of updating old content since it can make you more money for the fraction of the effort.
More traffic and conversions – The most important reason for updating old content is to bring new people onboard with your website.
1. Redefine headings and subheadings
Your titles and subheadings represent the first impressions the readers make when they see your content. If your headings don't reflect the vision and mindset behind your content, very few people will want to read it.
Edit your old content with popular industry lingo, trending keywords and short-but-direct wording. You can also reach out to services such as Vancouver SEO or SupremeDissertations if you don't have the time or knowledge to edit it yourself.
2. Address the technical SEO
Once your headings and subheadings take shape, you can move on to the body of your content. Each blog has a distinct type of content which is the sole reason for its initial popularity. Technical SEO represents the manual content optimization process that each content manager has to deal with on an ongoing basis.
Things such as keyword density, image size and quality, paragraph formatting and others play a huge role in your SEO ranking. Chelsea Ann Dowdell , a writer with RewardedEssays spoke about SEO recently: "I place high value on SEO whenever I work with corporate clients. Their internet livelihood depends on my ability to optimize their content according to the industry trends."
3. Outsource your SEO
Being a blogger without any practical knowledge of SEO is completely normal. There is a multitude of services and tools available on the internet that can help you manage the SEO of your old content. Identify your shortcomings and find ways to alleviate them as soon as possible for the best results. Let's take a look at several highly beneficial platforms that can help you do just that:
Sometimes all the SEO in the world won't be enough to rank your content better. The problem most bloggers face is that they use default CMS layouts and plugins without trying to differentiate themselves. Witty Cookie is a Vancouver SEO optimization platform with options for web design, corporate branding and other useful web services.
Identifying the issues of your old content is just as important as optimizing it. Google Analytics is an all-in-one tracking and analysis platform made by the creators of SEO. It can help you find which content needs more optimization and what you can do about it on a short notice.
Finding a professional writer who you can trust on the internet can be frustrating. Hot Essay Service is an outsourcing platform with a plethora of writers ready to optimize or create content for your website. They have a flexible payment system depending on the complexity and urgency of your content.
Despite popular opinion, SEO ranks content based on different criteria. Different people search for different phrases, content types and other categories. SERPs Rank Checker is a tool that can effectively show you how your content stacks up against popular trends. This is a very useful tool which can help even after your content is fully SEO optimized.
You might be in need of a very specific writer for very niche SEO optimization of your content. Rated by Students is a writer hiring platform that allows you to reach out to and vet different writers. This allows you to handpick writers based on personal criteria and not on their manager's evaluation.
Lastly, some blogs and websites are in desperate need for content translation or localization. Your SEO problems might not lie in technical SEO at all – you might just need to translate your content into a different language. Depending on your audience and outreach, you can hire a professional translator through Is Accurate. This will help you accommodate a much broader audience willing to give your content a chance.
4. Rework the backlinks
No site is able to stand on its own without the use of backlinks. Backlinks are essentially hyperlinks that lead to other trustworthy websites. You can use these to establish your authority, prove your claims or add sponsored links. However, backlinks erode over time since their content becomes outdated just like yours.
Make sure to frequently check your backlinks for faulty links, spam content or other unwanted factors. You can also reach out to a service such as FlashEssay or seek help with Vancouver SEO if you need proofreading for your backlink anchors. This will not only make your SEO ranking better but ensure that you a professional content creator.
5. Monitor the performance
SEO content optimization only goes as far as you want it to. To that end, it's extremely important to conduct ongoing maintenance and monitoring of your content. Don't lose sight of industry trends, popular topics on other blogs or your technical SEO.
You can also monitor the traffic and activity on each of your content pieces in order to see which ones are more popular than others. This will help you develop new content in order to bring in even more views and conversions down the line.
New over old (Conclusion)
Repurposing old content and using it as a source of traffic and income is a very limited prospect. There is nothing better than creating original content for better site ranking with search engines.
Don't rely solely on already published content for longer periods of time. If you are serious about getting back into the content game, use your old content as a jumping-off point.