Top 6 Reasons to invest in SEO for your website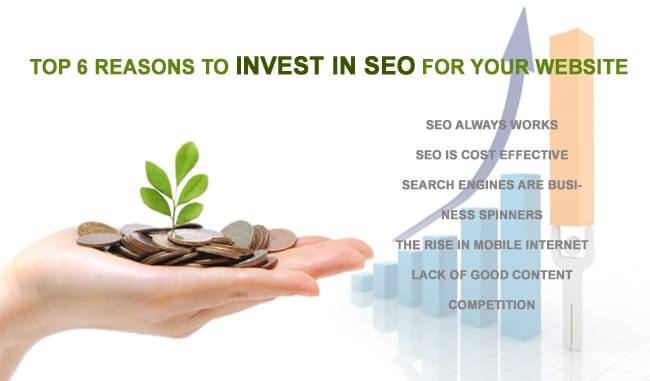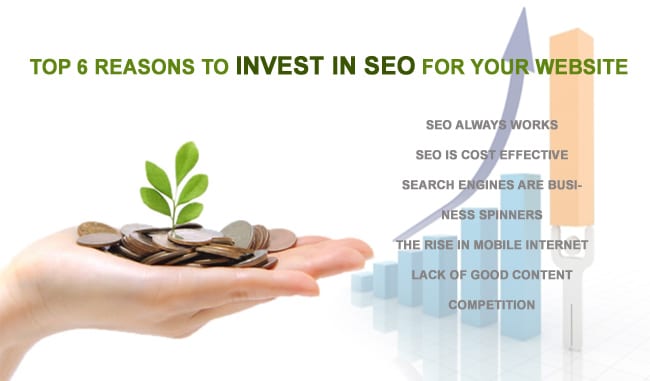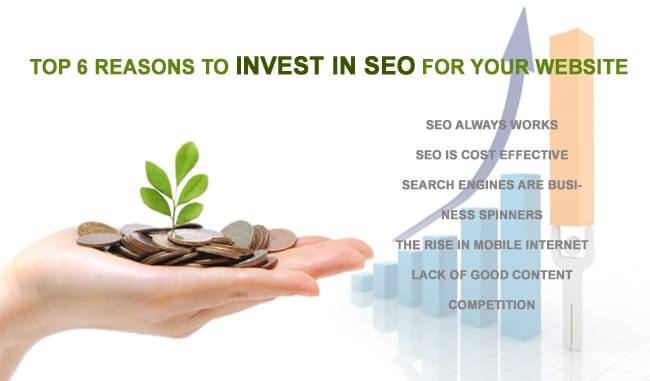 There are close to a billion websites on Internet and apparently everything that we can think of has a website now. It is great news for the readers but for a website owner, this only increases the number of competitors. As the number of websites keeps increasing, the need for better Search Engine Optimization will only grow every new day.
The need for SEO has attracted more and more web design company to learn this craft. To make a place in the crowd, you need the best SEO Company for your website. First of all, let's learn why you should definitely invest in SEO for your website:
1 SEO always works:
It is constantly updated and search engines come with new algorithms time and again, but the basic SEO ways always works. It is not going to stop anytime as numbers of websites are increasing and without it, the visibility of a website can't be improved.
2 SEO is Cost Effective:
There are numerous forms of internet marketing such as the PPC advertising, purchasing leads from programs of email marketing and others. However, SEO is one affordable way to do internet effective marketing of your website. Also, PPC advertising and those leads are more about branding but organic SEO cements your online presence.
3 Search Engines are Business Spinners:
A recent survey said that around 80 to 85 percent customers of any good tends to go online and read product reviews before buying the product. It is a trend that is increasing and in the future, people will depend on the internet for the purchase of everything. This is the reason you need to establish your position on the internet so that the viewers find you and find you well. It is where you need SEO; it will make sure that your targeted customer is directed towards your website. It is done in an organic way and thus you benefit in your business.
4 The rise in Mobile Internet:
In recent years, there has been constant increase in the number of Internet Users. In fact, you need to have a website optimized for the mobile internet users too. The process is similar but they are huge in number and thus SEO is an important investment you have to make.
5 Lack of Good Content:
You must have heard this term before; content is king. If you have a website and own content, it is not enough. You constantly need Articles, Blogs and Press Releases for SEO purposes. Hiring a professional web design and SEO company will make sure you get high-quality articles to drive traffic towards your website.
6 Competition:
You need to invest in Search Engine Optimization because all your competitors are doing it. Lately, availing services of good SEO provider has become a necessity to keep company's position intact at the top spot in virtual world. Search Engine prefers more organic approach of SEO, and you will always have others to compete with, so it is important to have the best SEO service for your website.