4 Social Media Sites to Establish A Smart Web Design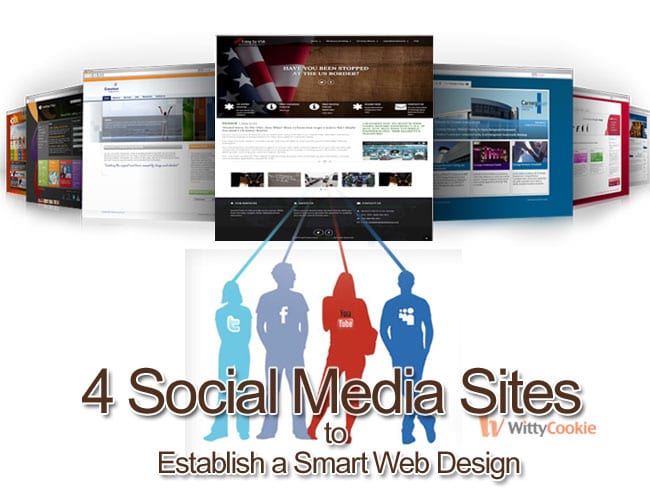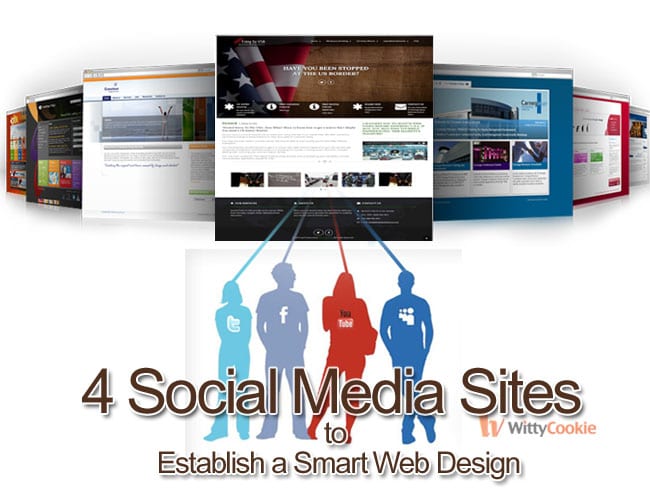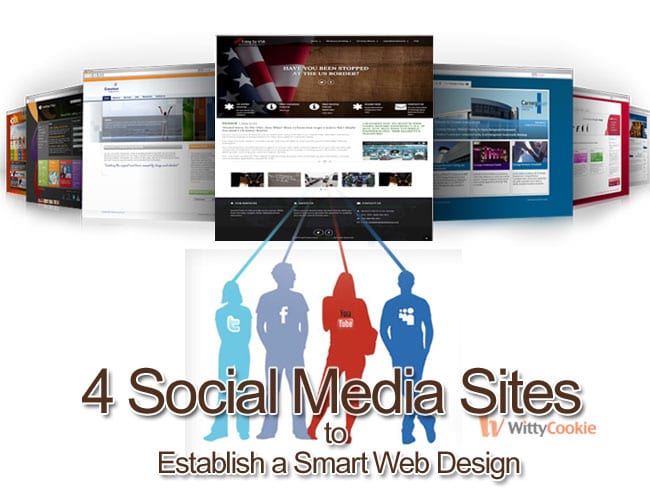 Social networking has spilled to every quarter of life. Be it shopping, buying your dream house or just registering for the matrimony, social networking is the barometer to test not only personal compatibility of a real world, but also measures the health of a website on the digital platform. New business ventures are increasingly being built with a focus on social media and networking standards. Stronger the links, greater are the chances that the product is likely to succeed. Web Designs are increasingly dependent on the social media to make a clear cut channel into the commercial volume and drive longstanding partnership. Social media not only offers excellent opportunities and exposure, which comes at less cost n advertisement, feasibility and marketing cost, new websites are increasingly developing a cohesive tie with them. We tell you a few amazing tips to design a website design social media for accurate news.
1 Build a strong Facebook profile:
It is not a surprise as to who ranks first in the league of social networking. The father of all sites, Facebook is indeed the top destination to go viral in digital media. Facebook is the leading site that is responsible for driving the maximum volume of visitors to the website. Design the content of a website so as to make the product review possible and possible healthy debates related to the information offered on your website. It will help build more contents in the long run. In case you are dealing with entertainment and community services, Facebook is the most popular platform where you can push your website effectively without fearing the competitive challenges that arise from a market penetration.
2 Tweet smart:
Most tweets revolve around the latest affairs and current developments in the economy and trade verdicts. If you are looking out for smart option to push your webpage, develop the content to suit the twitter account. With limited character options, you can choose to post graphics, films and images to clearly project your website.
3 Project focus on YouTube marketing:
Building a video is one of the smartest things to do in the modern era. Put up a technical specification with a demonstration for your service managers, clients and millions of customers. YouTube is a popular medium to showcase your movie making skill to the whole world. Let the world judge, if your product is fairly placed to survive in the market.
4 Professional reach using Linkedin:
Connect with the corporate business world with a signature of panache written all over it. Use the testimonials and comments posted by the respective personnel to highlight the standard of your website. Once you rake in enough publicity, people will automatically start following you with even more desperation. Wait for the right time and only when you have the standard registration to build corporate contacts, post a strategic comment. Announcements made on Linkedin are found to have the more serious following than those made in other networking sites. Social media are all connected to each other. Make a clear business plan with strong content which is not only creative but also original.