Adopt Responsive Website Design to Get an Edge in Web Presence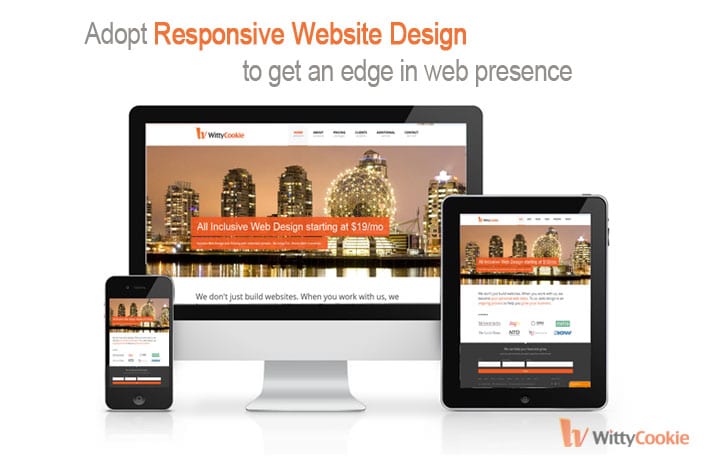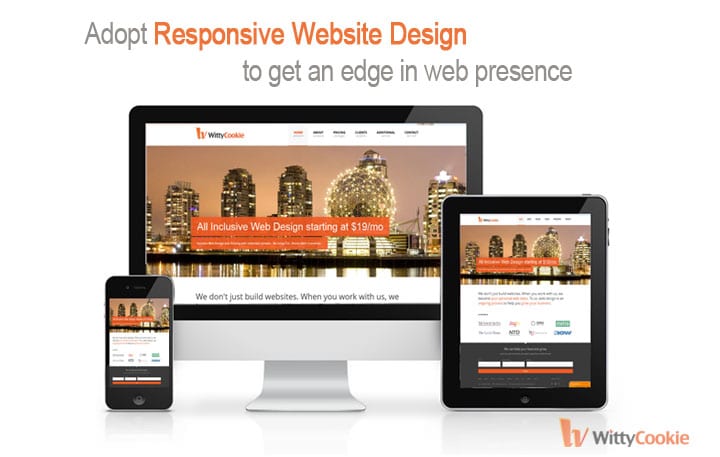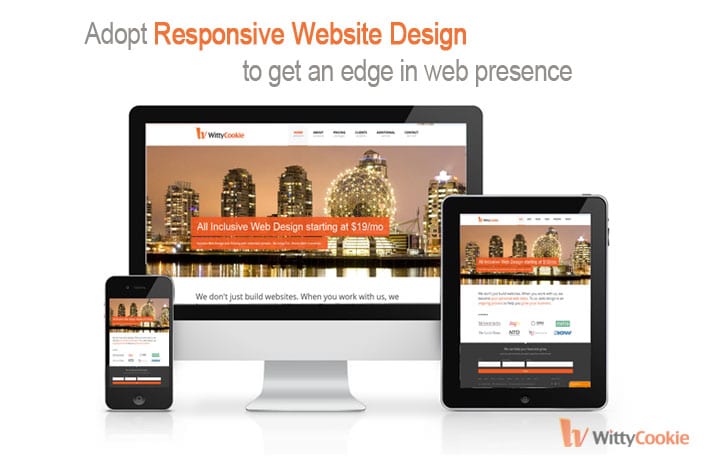 Website designing is one field that is growing at a speed of lightening and is expected to continue doing so for a long period of time ahead. Why is web such a hit? Simply put, it is the ease of use that makes it such a popular medium of communication and information exchange. Add to it the revolution in the field of communication with newer and more functional mobile devices coming in the market every few days; you know that you are well into the superfast and ultra-smart communication age. The mobile web is the new trend and its important to make sure that your website does not lag behind by making it compatible for these devices.
Responsive Website Design
Yes, we are talking about responsive web design, the concept that is taking the mobile web by storm. What does it mean? Well, basically it means that you make your website 'responsive' to the varying screen sizes and resolutions of these new communication devices like mobiles, tablets, iphones, etc. This helps those people who use them for internet browsing to be able to see your website clearly and correctly on their devices. This is the new face of web browsing and you should go with the flow to avoid losing your customers who might now be doing more of their internet browsing on these devices.
Provide excellent browsing experience
To make a website really functional across the board, it is important that you design it in a way that will offer the same quality browsing experience to the visitors as on a computer screen. This is important in order to make your website a comfortable ride for these visitors or else they will quickly shift to something more interesting. The overall structure and visual appearance of your website should stay consistent without losing on the proportion, clarity and functionality in any way while being seen on the devices of various screen sizes. The fonts should be legible and clear, the images and content should be clear and fit correctly on the screen.
Designing the website responsively
The process should begin right from the beginning. Not every layout is good for all types of designs. Responsive layouts have their unique requirements and it is important that this is kept in mind while wire framing the layout of the website. A good web designer understands this well and will be conscious of these design aspects while designing a website for a company. Simple is the key hear. The simpler the structure and layout of the website and the less complex and cleaner the html code, the better the site will respond to your requirements easily and effortlessly.
Cutting out the non-essential
There is a lot of content or content elements that are appropriate for the desktop viewing are not compatible to the new mobile devices. These elements don't have a place for them on the platform of the mobile web and in fact can become a hindrance in the easy and efficient viewing experience of the visitors. For example, table layouts are already almost obsolete even from the desktop environment and cannot be compatible to mobile web as well. Similarly, complex div tags, fancy Flash elements or JavaScript elements, etc. should be avoided to make browsing easier and faster on these modern devices.