5 Essential Elements of Web Design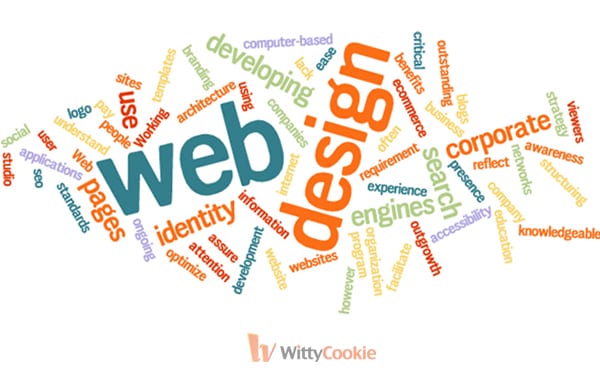 In this modern era of web designing, it is a rats race to stay different and stand out in offering something distinct yet valuable to the users. Discussed below are few essentials that will surely benefit the designers in delivering unmatched experience to the users as well as in enjoying the unbeatable number one position for years to come.
Essential Elements of effective Small Business's Website
1. Entertaining yet Emphasizing on Content
A lot of attention is paid to increase the accessibility, usability, performance etc, but most often we forget about making the site entertaining and delightful just like people in the media does. Websites should emphasis on their design, typeface choices and icons as its personality is embodied in them, people hardly seem interested in corporate philosophy or mission statement. A little difference and fun in the feature can provide delight to the visitors. Content is always the reigning King no matter how important other factors might be, content always draws people towards itself. With the increasing use of Internet access through small devices like mobile, it is important that the content is accessible through such devices too.
2. Engage community and Iterate for perfection
Web designers are getting more competitive in getting playful and engaging the type community. Keeping the visitors engaged is as important as identifying them, with special and unique features one can always hold them back for long.
It is important to constantly iterate and test the changes. Designers usually used to place links at the bottom of the page to get maximum usage, but the result proves otherwise, taking the example of Twitter- it is seen that visitors share links even before they read it and sometime there is a race to share the link first and re-tweet.
3. Test every aspect and identify the user
One should always test everything, even the assumption; the wisdom is that the user focused design is superior to even genius design. This approach will help identify the practices that are best accepted and also one can receive feedback from the visitors and find out whether it is acceptable to them or not. Although it is important to know the users and making sure that they have good experience visiting the site irrespective of the browser and device. It is advantageous to be responsive not just in terms of technical definition of responsive web design but also in making correct assumptions.
4. Shipping and Prioritizing
One should not get hung up in making something best and should realize the importance of shipping. If one holds on to one thing it is impossible to move on to the next project. By labeling and prioritizing bugs and to dos according to the importance will help to hold on to important stuffs without hindering in shipping.
5. Stay focused but ignore work-flow during difficult time
No matter how necessary changes one makes, it is important to stay focused to the purpose of setting up the site. When the site doesn't do well it is important to focus and prioritize the work-flow.
Visit WittyCookie to get started with creative website for your business..