10 Must Have Professional Tools for Web Developers in 2018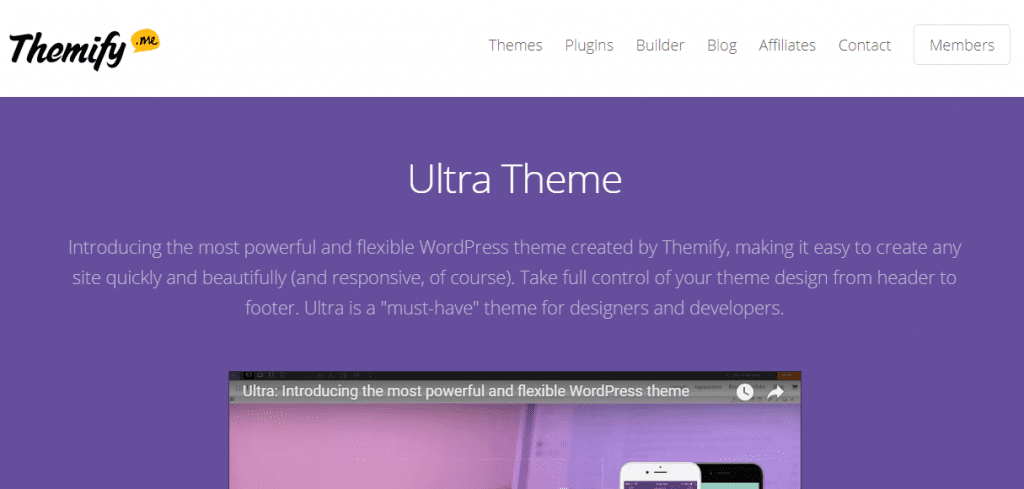 It's no secret the web development industry is all about rapid changes. If you are always chasing after new trends, you most likely noticed the rise and fall of numerous technologies. Speaking of growing web development trends in 2018, there exist a bunch of platforms, tools, and elements that have the greatest potential, popularity, and growth prospects. So if you're developing websites, you better constantly update your software to get better results at your work.
But first, if you are a web developer, then there is a high chance you deal with large amounts of digitally stored data on a regular basis. If the thought of losing your data is enough to send chills down your spine, then you might be interested to learn more about Secure Data Recovery. Above all, data loss can have major consequences. Nonetheless, it is helpful to know that there are nearly always ways to recover your data in the majority of cases.
Here is a list of 10 must-have professional tools for any type of web developer based on 2018 leading trends in this fast-growing industry. And you better have them all!
Themify.Me Ultra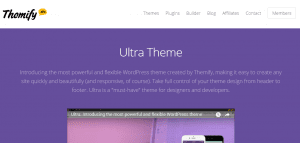 Since the emerge of the WordPress platform, web designers and developers started to search for ways to simplify the process of website creation. Some made it happen, but nobody went further than founders of the Themify.me Ultra project. It's one of the most dynamic WP-themes available on the market that can simplify the website launching process in times. The tool offers over 60 predefined formats, which have everything you need to create a site of any type in just one single click. All themes have a demo version to make sure the theme's functionality works fine and suits your expectations.
In general, Themify.me Ultra provides free themes and ones available to its subscribers only. Also, if you choose to subscribe to the platform, you'll be getting an annual technical support and a constant update of themes among the latest novelties.
2.Trello

Trello is a super simple but still a cool tool for managing tasks or projects. You can even install a trello time tracking extension to your computer so you can organise just about anything and also track time within your business. This assists with the project management workflow. Trello's interface is all about minimalism although it has everything of what a team of up to 10 members will need: task shortcuts, attachments, specific task management by different users, and planning. While being a perfect solution for teams of web developers, the tool will also suit individual freelancers.
The concept is easy. Trello allows users to create different boards based on a specific aspect of your project. For instance, you can have a board for marketing, development, design or any other. To divide one board from another, use different background colors and give them different titles.
Trello provides all the basic functions in its free plan although there exist paid Business Class and Enterprise plans with a better integration, improved security, and support.
3.Codester.com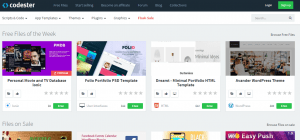 Codester.?om is a great marketplace to purchase or sell all kinds of web development instruments: code, premium PHP scripts, app templates, themes and plugins for all leading CMS platforms. This is a unique and super useful resource of a kind for those web developers who value their time and have no desire to surf the Internet in search of cheaper options. At Codester, you can compare service products by their price and functionality and select the best solution, which perfectly matches the requirements of your current project.
Codester prices are relatively low compared to other marketplaces, the price of some new releases rarely goes higher than $ 15 for a single download.
4.BugHerd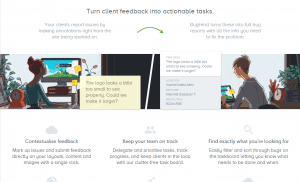 BugHerd allows web developers to track errors made if those were made while creating or developing a website. The main idea of ??BugHerd is to obtain and analyze users feedback. Visitors can report errors, the tool instantly proceeds the information turns it into big reports with provided solutions. The BugHerd cloud service has all the necessary functionality for a teamwork: it allows you to delegate tasks and prioritize them, exchange opinions with other members of the group as well as filter and sort errors detected during the test period.
Creators of BugHerd offer their potential customers a free trial version to evaluate the capabilities of their service. Later, a standard subscription will cost you $29 per month.
5.Draw.io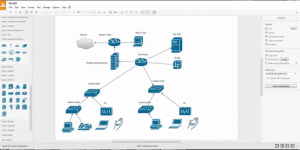 Draw.io is an excellent tool for creating prototypes, layouts and models. Thanks to a vivid collection of templates, one can be used for different purposes. But as a web developer, this service will be useful for you when designing processes and systems before implementing them using code or Photoshop.
Draw.io is an add-on for Google Drive with all its sharing and collaboration features included. For example, you can work simultaneously with other team members while developing a server architecture. In general, it's one of the best free tools to create sketches of the projects of any type.
6.Prettier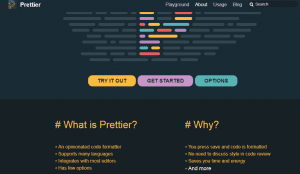 Prettier is going to be your perfect tool for formatting your code so that it matches the coding standard of the language. The service will rewrite your code from scratch and follow all the rules, which will help your team get more productive and focus on the work rather than arguing over the code writing styles.
7.DesignBombs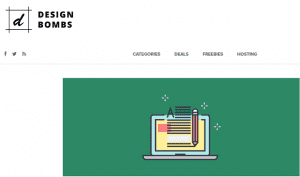 DesignBombs is one of the best tutorial sites containing all the necessary information about WordPress and the platform's hidden opportunities. You'll probably be surprised how much you can do with the site or blog using WordPress CMS. All the materials are carefully structured and easy to read. The authors of DesignBombs tried their best to highlight all aspects of creating a successful WP site and even the most experienced web developer can find something new from these tutorials.
8.wpDataTables.com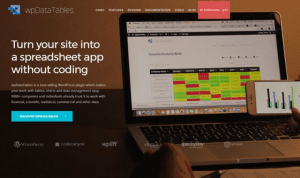 If you are one of those web developers who face an issue of turning a site or its sections into a working spreadsheet application, then try wp Data Tables. This is a WordPress-plugin to help you create any possible tables and graphics in just several seconds that you can work with in a real time. All the entries are shown in form of diagrams.
The plugin is used by over 9,000 companies around the world, so it's definitely worth a try.
9.CodeCharge Studio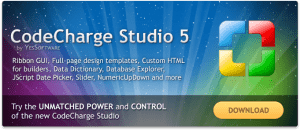 CodeCharge Studio is a visual editor allowing you create dynamic websites. In particular, it simplifies and automates the process of creating web applications working with real-time databases. The built-in code generator creates applications in PHP, C#, VB.NET, ASP / VBScript, ColdFusion, JSP, Java Servlets, and Perl.
Due to the tool's graphical builders and intuitive interface, you can combine any number of databases and use various forms and templates to create a sophisticated and secure mobile app in a limited period of time.
10. Stamplia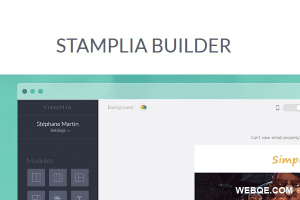 Finally, another useful marketplace where one can shop for high-quality, fully-responsive and affordable email templates prepared for Magento, Prestashop, eCommerce or Mailchimp etc. Moreover, Stamplia has a great visual builder allowing you to edit your template by changing its color, layout, text, and images.
In general, this service is free but if you want to access more than 6 free templates without building your own, you've got to pay somewhere from $10 to $20.