4 Vancouver Web Design Elements To Improve Your Contact Page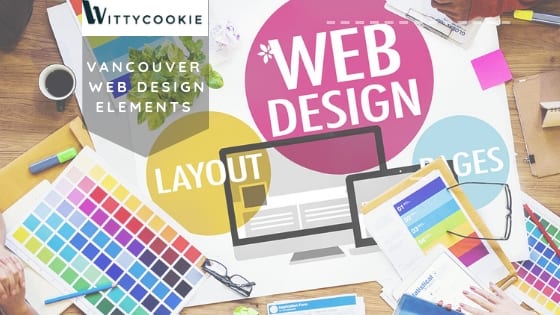 When most people think about Vancouver web design, they're usually are focused on the 'About Us', 'Services' and 'Home' pages. Even though these pages are indeed important, it's also necessary to focus on how potential customers can get in touch with you. In other words, the 'Contact' page. This page isn't just for contact information, rather it helps customers touch base with you about your product/service. The 'Contact' page is also one of the most frequently visited pages. This means you have to give this page as much importance as the others.
With the importance of this page in mind, 4 Vancouver web design elements that should be a part of your 'Contact' page:
1. Why Should the Customer Contact You?
Why do you think the customer should contact you? How will they benefit? Begin your Contact page set up by answering this question. Briefly describe the issue you're capable of resolving as a trade-off for the prospect's contact information.
2. Include A Brief Contact Form
Keep your contact form brief and succinct while collecting important details that help identify the customer who is trying to contact you. Long forms are immediate turn offs and you can be sure the visitor will quickly turn away. Statistics indicate that forms with more than six fields have just a 15% rate of conversion. The moral: make it short and sweet!
3. Present Multiple Contact Methods
Even though the contact form is an important method of contact, you need to include other ways such as a telephone number and an email address. These are ideal for customers who want to establish quick contact. Visitors also prefer to have options and a contact form may seem impersonal to this type of customer.
Including information about your social media accounts is an excellent way of including additional contact methods. Visitors will be able to contact you outside of the website.
4. Information about Where to go Next
Some visitors don't like completing forms, but it's still important to let them know where else they can go on your website. This is where a call to action works. It clearly indicates their next step.
Additional Tips
It's important to display your contact page. Do not hide it! All visitors, including potential and existing customers, referral partners, employees, etc. will be looking for your Contact page for one reason or another. Whether it's to obtain more information, or to find out how to pay a bill, they shouldn't have to sift through tons of content to find a phone number or contact form. It helps immensely to place a link to your Contact page on the top right corner of your site. This provides visitors with a quick way of reaching out. Avoid placing it at the bottom. It's too tedious to have to scroll all the way down.
Does your company need help to build a Contact Page. Get in touch with the best Vancouver Web Design team. Contact Witty Cookie.