The Importance of Updating Your Website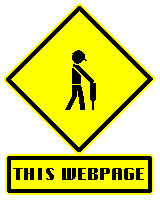 Creating a website is a great accomplishment, and often the start of lucrative businesses or exciting opportunities. However, the work isn't finished once the website is completed. Website maintenance is important to be sure your visitors are getting the very best information, that maneuvering through the website is easy, and that you're converting more visitors into customers. If you're not sure how to maintain your site or feel like you don't have the time to update it, there's no shame in getting a professional to help. You can find IT support for construction business, salons, travel agents and more. You name it and there is IT help for it, so there's no excuse for not having an updated website.
Updated Content
It's important that the content on your website is always updated so that individuals receive the latest news and information. You can avoid having to update content regularly if the content is "green" or relevant at all times. To ensure that your content is green, avoid references to current events or anything else that might date the content. If new products or updates are released, be sure that the information is added to the content on your website.
Navigation
If a new product or service is added to your website, it's important to ensure that the navigation is easy. If a new page is added, it should be available from the home page, and it should be easy to move from that product page back to the home page, and throughout the rest of the website. Visitors can get frustrated easily if it's not easy to get from page to page on your website, and this could result in lost customers.
Backing Up Your Website
Another important part of website maintenance is backing up your website. Sometimes, technology fails, and the last thing you want is to lose all of your website's information and formatting. This is especially true if you're updating frequently, or having other professionals work on your website content, design or other aspects. It should be backed up frequently, so if something does happen, you still have access to your website files. Backing up your website at least once a month is a great idea. Or alternatively you could look into website hosting services that would automate some of these processes for you. Setup your servers easily today at hostiserver.com.
Links
Another thing you'll want to do is make sure that all of your links are working. If customers attempt to click on links that aren't working or that take them to an error page, they may easily become frustrated. This can result in the loss of potential customers as well as a decreased number of conversions. There are dead link checker tools that you can use, so it's relatively easy to make sure each link on your website is working.
Platform Updates
If your website is created with a platform like WordPress or something similar, it's important that you regularly update the platform. There are usually updates fairly regularly with these services, and those updates make the website run more smoothly and operate more efficiently. Most offer alerts when updates are available, so keep your eye on that and update when updates are available.
Website maintenance is about more than just adding new content. It's important that the website runs smoothly and is user-friendly for those who visit. This can go a long way toward increasing conversions and in turn, increasing sales and profits.
– – –
WittyCookie is an award-winning digital agency that specializes in affordable web design, graphic design, and SEO solutions to help small businesses grow.
Service plans start at just $19/month, all-inclusive with web design, web hosting, email setup, ongoing maintenance, and unlimited updates. We charge no setup fee, no cancellation fee, and no term contracts with a full money back guarantee.
Visit wittycookie.com to get started.