5 Simple Vancouver SEO Tips To Achieve Better Rankings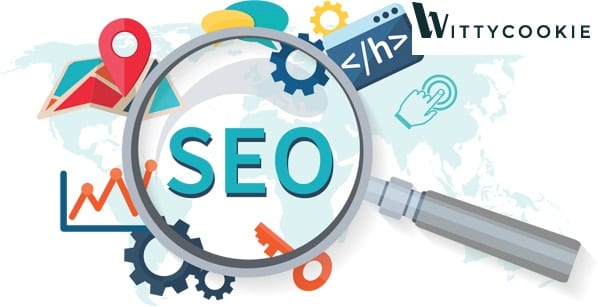 Implementing Vancouver SEO tips is not hard. In fact, basic SEO structures are easy to implement. Most of the time this is necessary to get maximum exposure across all main search engines.
If you're looking for helpful SEO that is also effective, read on!
SEO Tip #1 – Optimize Titles, Descriptions and URLs
This is not a new tip, still rather an important one in the SEO industry. Your titles, descriptions and URLs should follow these guidelines:
– The title must be unique, memorable and friendly to the user.
– The description must be catchy and provide a clear hint about the website's content without clicking.
– The URL must be well formatted.
Examine your site with this type of thinking. If you feel there's room for improvement, then make it your first priority as this will help you achieve better rankings.
SEO Tip #2 – Provide Fresh and Useful Content
The whole reason for having a blog or website is to deliver content that builds your audience, keeps existing readers happy and attracts new customers. Content can take the form of articles, music, reviews, infographics, slideshows, videos, etc. If you adhere to static or outdated content, your audience will leave without returning.
Regularly updating your content with keywords helps you get ahead of the competition.
SEO Tip #3 – Increase Your Site's Loading Time
After reading our post, we recommend doing whatever you need to increase your website's loading time. If you choose to ignore this point, you're making a big mistake.
Page speed affects ranking. For example, if you have two comparable websites. One happens to load faster than the other. Provided other elements are the same, the site that loads faster will rank higher as well. Faster websites garner more conversions. This increases sales, more clicks on ads and an increase in RSS subscribers. In addition, if your website loads quickly, visitors are going to visit more than a single page prior to leaving.
How can you increase the speed of your website? If you're not technically inclined, we recommend hiring a Vancouver SEO specialist. If this is not possible at this time, consider doing the following:
– Delete large images
– Delete unnecessary JavaScript files
– Transfer to a faster hosting site
– Utilize a CDN service (content delivery network)
– Utilize sprites to minimize HTTP redirects
SEO Tip #4 – Create a Mobile Friendly Website
Why should your website be mobile friendly?
Most users rely on their mobiles to shop, research or find information. We recommend checking the "Mobile Overview" section in your Google Analytics report. You'll be amazed to learn that a majority of your traffic is coming through mobile. If your site is optimized for mobile users, these visitors will leave without returning.
In addition, Google uses 'mobile first index'. This is used to index all mobile websites. If your site is not mobile ready, it will not be indexed; leading to a major decrease in traffic.
What are some measures you can take to make your website mobile-friendly?
– Take the Google Mobile-Friendly test. Implement their solutions.
– Ensure all of your content is the same on your desktop and mobile sites.
– Take the Google Mobile Speed Test. Speed matters greatly on mobile sites. Take the necessary steps to improve this parameter if necessary.
SEO Tip #5 – Register your Site with Bing and Google Webmaster Tools
Not registering your website with webmaster tools is similar to driving with your eyes shut. There is a vast ocean of knowledge that both search engines provide which can greatly benefit you in the end. Some people mistakenly believe that by not registering they can get away or 'hide' things and still reach the top. On the contrary, to achieve steady & long-term rankings, you must employ sound techniques and methods.
FYI, Google is aware of everything you do; with or without webmaster! Once you've completed their registration process, perform basic configurations. You'll learn interesting facts about your particular website such as:
– number of internal links
– crawl errors
– number incoming links
– number of index pages
– search queries
By implementing these five Vancouver SEO tips, you can achieve better rankings in search engines, attract a growing audience and a thriving blog, business or website.
Get in touch with Witty Cookie for all your SEO needs.